Based on the two R&D centers and our team's expertise and experience in new drug innovation, research and development, Zelgen has established two unique technology platforms for new chemical entity drugs and recombinant protein biologics, which enable Zelgen to build up a strong pipeline of new drug candidates. Since the company was founded, we have filed ~100 patent applications and have 34 patents granted worldwide. The strong IP protections will ensure Zelgen competitive advantages among the drug research and market. They will also extend the life cycles of the new drugs.
Medicinal Chemistry Based Small Molecule R&D Platform
Chemical drug R&D is one of the core businesses of Zelgen. With a full awareness of the advances of international pharmaceutical science and modern medicinal chemistry technologies, we select proven drug chemotype and complete chemical optimizations to improve their drug profiles including safety, efficacy, PK. One of the approaches used is to replace hydrogen atom with deuterium atom in the liable sites of drugs using Drug Stabilization Technology (DST). Through this innovative approach, some candidate compounds have shown significant improvements in efficacy, PK/ADME or safety. Based on this platform, Zelgen has established a comprehensive system for target selection, chemical synthesis, API production, pilot chemical synthesis, formulation research and development, API and formulation QC and preclinical studies. Zelgen has successfully developed Donafenib (Zepsun®), Jaktinib, ZG0320, ZG5216 and ZG0128 with independent intellectual property rights.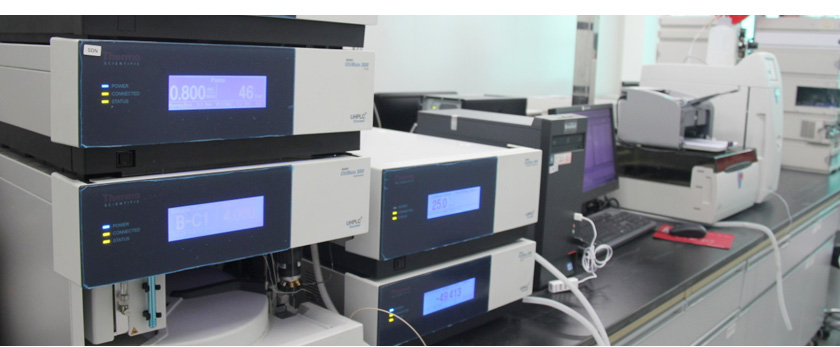 Eukaryotic Cell Based Recombinant Protein R&D Platform
Zelgen has a leading mammalian cell industrial technology platform. We specially focus on those recombinant protein drugs with very high technique barriers and urgent unmet medical needs in China. At least 4 recombinant protein drugs are under development, including rhThrombin(Zepning®), ZG001, ZG002 and ZG003.